Liberty Baptist Church
205 Lawnville Road
Kingston, Tennessee 37763
Phone: 865-376-4237

Matthew 28:6
"He is not here: for he is risen, as he said. Come, see the place where the Lord lay."



Weekly Radio Broadcast
WECO 940 AM
11:45 am-12 noon
Monday, Wednesday, Friday

Visit our Media/Audio page!
We will be archiving each Sunday and Wednesday message.



Directory Sign-Ups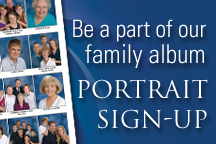 Portrait sessions for our new
Church Directory will be held on
May 1 from 2:00-8:40 pm.
Click here to set your appointment.
Copyright © 2014 Liberty Baptist Church. All Rights Reserved.
Church Websites by Finalweb